Financial struggles are situations that many people face. Depending on the circumstances, people find it difficult to make adequate debt payments and make do with high-interest rates. One solution to address the problem is debt consolidation. It involves combining unsecured debts into a single account. The advantage of the process is reduced interest rates and potential long-term savings. Here are ways that the consolidation method can solve your financial difficulty.
Identifying the Type of Loans
One of the significant features of debt consolidation loans is that you can access two types. The first one is a secured consolidation loan. The type requires for you to provide collateral to receive a specific amount. A good example is a home equity loan. The second type is unsecured personal debt consolidation. It requires no collateral and emphasizes on your credit score and history. It is important to note that each one has a corresponding benefit and disadvantage. Make sure to assess each type before making your decision.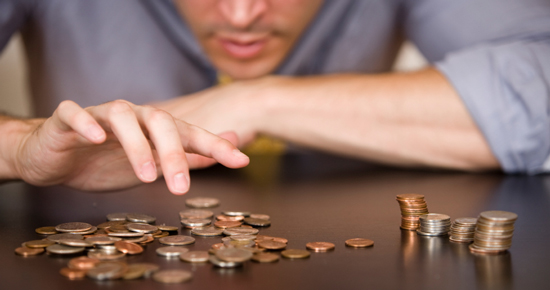 Look into Interest Rates
The most important part of debt consolidation loans are the interest rates you need to carry for the particular period. Your objective is to put together your debt in a new account with lower rates. The ideal scenario is you get approval for an interest that is 10 to 12% less than the combined rate you currently pay. Having significant lower rates helps you limit the accumulation of amount you incur every month. Also, you increase your chances of settling the amount in a shorter time. If you cannot get the rate that you want, you might need to research further on how to improve your score or get professional advice from experts.
Consider Risks
When you choose to consolidate your debt, you also need to become aware of potential challenges and risks. The biggest issue comes from the interest rate which can grow over time or due to negligent behavior. You also need to take note of additional fees when you avail of a consolidation loan. These numbers can increase the actual cost you need to pay in the future. That is why it is important to discern these factors properly to help you weigh the benefits and dangers of using the method.
Manage Your Spending Behavior
Finally, you can make debt consolidation work if you have the right attitude in dealing with finances. Since it is a way to reduce the interest rate, it does not mean that your debt goes away. That is why you need to remain committed to settling your dues monthly. You can achieve success if you maintain the discipline to spend below your means and save up for unforeseen events.
The Bottom Line
Overall, debt consolidation loans are a viable solution to your financial problem provided that you be aware of its benefits and advantages. When you learn to manage interest rates and explore plans that match your budget, you can offset the potential risks of additional fees. More importantly, your ability to exercise control in spending and paying your dues on time can offer opportunities to become free from debt in the fastest way possible.
For more information about debt consolidation loans, visit www.debtconsolidation.loans. You can also find tips about this financial option at https://moneysmartcbi.fdic.gov/Lessons/17b/courses/17b/pdfs/tips_on_handling_and_reducing_credit_debt.pdf.
Debt consolidation loan can be a great financial tool if you know how to use it. Let us tell you more at debtconsolidation.loans.